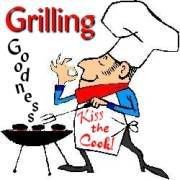 I don't know about you, but it was a long week for me...I'm looking forward to the weekend!! Thanks for stopping by for your weekly dose of whatever comes out of my brain!! It took me a while to make my rounds to see your answers from last week...I'll try to do better.
1. Did you learn anything new this week?
2. Will you wear green on St. Patty's Day or do you not give a hoot??
3. Do you wash clothes throughout the week or only on a specific day?
4. What is one of the most popular 'spams' you get in your junk email inbox?
5. Are you where you want to be? (you decide the meaning of the question for your answer)
6. Do you know how to swim?
7. Do you take trips with your girlfriends?
8. What was your favorite purchase this week? (big or small)
~~~~~~~~~~~~~~~~~~~~~~~~~~~~~~~~~~~~~~~
My Answers
1. I learned that there IS a Magic Eraser Mop!! I WILL own one soon! I used my ME to clean a few ugly squares of linoleum in my kitchen...and realized how much the whole kitchen could use it...but I really didn't want to scrub it on my hands and knees. I thought 'I need a ME mop'. It's one of those things that crossed my mind but I never remembered to check the store or even the Mr. Clean website. A little birdy told me that she was 90% sure she'd seen one at Walmart. Boy was I curious. I was in Target later that day and somehow I thought to look there, and by golly, they had it!! I'm so excited!! And so is my kitchen floor!!
2. If I remember, I don't mind playing along...but it's not something we pay a lot of attention to. I have to admit that I have no clue what the history is of that day. I just grew up not wanting to get pinched. I suppose hubs would like it if I skipped the green. I'm just sayin'.
3. I wash clothes any time I see a washer-filling-pile. I would really like to get back on my schedule of focusing on laundry on Mondays...Maybe I'll give that a whirl next week.
4. XYZ[at]yahoo.com, claim your (insert prize here). And I'm thinking...are people really so gullible? Do they really think they've won a huge gift card or a trip to Florida?
5. I'm not where I want to be in regards to where we live. In regards to the size of our family, yes. In regards to this very moment, no...I could use more sleep.
6. I can swim as in go under water,goof around, you know, not drown, but I have not completely learned proper swimming techniques to swim laps at the Y. I want to...maybe 20lbs from now.
7. YES!!! Oh how I love girl trips!! I've only gone on shopping trips and scrapbooking trips...but I really want to go on a spa trip. Or a beach trip. A girl cruise? That would rock!
8. My favorite purchase this week...I'm torn between several things. I got to do extra shopping this week because it was a certain girl's birthday. I bought her some new clothes. I LOVE buying clothes for her...probably because I really hate buying clothes for myself. The other thing I bought this week, that I'm SO excited about, was a new Bible. I've wanted to get a new KJV Bible for myself for a while. I have an NIV that I don't use much, and I have a Holman Christian Standard that I like, but I really wanted to get back to the 'main' translation. We were looking for a Bible for Ella's birthday and ended up finding me the most awesome, small Bible. Small enough for my purse, yet large print for my 188 year old eyes. It's soft and flexible. It has awesome detailing on it...just beautiful to me. Good stuff.
Please sign Mr. Linky if you play along...Happy Friday!!