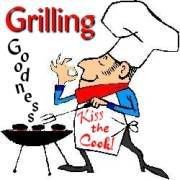 Hello all!! Welcome back for your weekly dose of Goodness!!
1. Do you prefer to write with pen or pencil?
2. What was off limits to you growing up that you do all the time now?
3. What is the age difference between you and your spouse?
4. Did you hurt yourself in anyway this week?
5. Do you like wallpaper enough to hang it in your home?
6. What do you need to do that you've been putting off?
7. What did you do this week that you wish you hadn't?
8. Did anything keep you up late this week?
~~~~~~~~~~~~~~~~~~~~~~~~~~~~~~~~~~~~~
My Answers
1. I suppose it depends. I have a certain calendar that I use for work...and I always use a mechanical pencil. But if I were writing a note, or pretty much anything else, I use pens.
2. Dad? Are you reading?? I paint my nails in the house....ALL.THE.TIME!!! Hubby doesn't send me out to the front porch no matter the weather. Yay for my hubby!
3. My love is 74 days older than me. Forever. :)
4. As a matter of fact, I did hurt myself. I dropped something on my big toe Wednesday. Why is it that a hurt toe can make you want to say things you don't normally say??
5. Not a fan of wallpaper. There are two rooms in this house that have a simple border around the top of the room, but that is the extent of my wallpapering.
6. Lots of things. I have some items for donation that I need to drop off. I need to file a stack of personal papers. I need to vacuum the cheerios out of my van. I need to paint my toes...in the house.
7. I really wish I hadn't let the laundry pile up. Oh. Add that to the above 'I need to' list. grrr
8. House Hunters. A girls night out. Basketball. Coke Zero. Those are the guilty parties.
Thank you for stopping by to my little piece of internet real estate! I hope you have a wonderful weekend. See you next week!