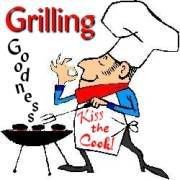 1. If you had 10 hours at home alone, what would you do?
2. Do you have a fond memory of your dad?
3. Do you prefer the pool or the beach?
4. What's the furthest you've driven for one day of fun?
5. Solid, clear solid, clear gel or aerosol? Deodorant of choice, that is.
6. Do you tan or burn/peel?
7. What's your favorite pasta-based meal?
8. Do you wax or pluck your eyebrows?
~~~~~~~~~~~~~~~~~~~~~~~~~~~~~~~~~~~~~~~~
My Answers
1. Ten hours alone!? Wow. First, I would put ice on my head because I have a boo-boo from falling when I fainted. Ok. I would probably see what needed to be done that day. I'd make a list. I'd do the most important things...and then I'd take a nap. And go get my toes done.
2. My dad. There are so many fond memories. I particularly liked all the times that we spent in the garage. He would be working on a car and I'd get in a good chat. I don't remember exactly what we ever talked about, but I remember it as being the place that we could talk...and somehow tempers never flared in the garage. The 'horse' power took over.
3. Depends. The pool is closer and cleaner. The beach is just awesome. The sound of the waves. The smell of the air. Pool air doesn't quite cut it...something about the chlorine. I suppose I like the pool better because it's easier to manage. But I would certainly like to visit the beach more often.
4. Yesterday, I drove? rode 160+ miles, one way, to go to a waterpark with my best friend and our children. We had a fabulous time...and we are SO happy that we were able to take advantage of a discount. Ella and I rode waterslides together and Evan just loved splashing anywhere you took him. It's a sure-fire way to ensure yourself a good night's rest...unless you are burned to a crisp.
5. Solid, most of the time. Clear gel for sleeveless days. But ALWAYS something!!
6. BURN and peel. And pray for my freckles to merge so I can have a tan!!
7. Mmmm...I really like a particular Alfredo sauce at a local Italian place...no matter the noodle, it's the best!
8. Pluck, pluck, pluck. But they are blonde and I miss lots of the little, fine ones...so I'd really like to go get my first wax job.
Mr. Linky is not behaving. If you play along, please leave a comment...thanks so much!
Have a fantastic weekend!!