***Does anyone know why AutoPost isn't working for me?!?! Gah!***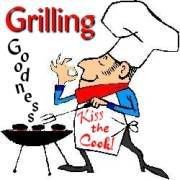 Grilling Goodness must go on hiatus. I hate to do it because I know you love this weekly delight, but I have a lot going on. This will be the busiest July ever...packing, moving, getting my oldest ready for kindergarten (bittersweet) and we must squeeze in some fun. Maybe by the time July is over, we'll be well on our way to a new house...stayed tuned. I don't plan to cease all blogging...but it may slow down a bit.
I hope your Fourth of July is spectacular with food, friends, fireworks and a freedom celebration!!
Praise God for this country and the freedom we have to worship Him!!