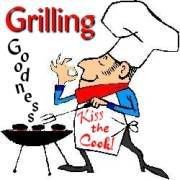 Howdy partners!!! Thanks for joining me! Dig in!
1. Do you like a scent that others might find strange?
2. Are you a pack rat or do you purge regularly?
3. What is your favorite thing to do in the summer that keeps you out of the heat?
4. What is your favorite number? Why?
5. What color do you choose most when painting your nails?
6. Have you done anything abnormal this week?
7. What's the best thing happening this weekend?
8. Did you have to dissect anything when you were in school?
~~~~~~~~~~~~~~~~~~~~~~~~~~~~~~~~~
My Answers
1. The 'weird' scent that I like is that of a new shower curtain. That strange, plastic/rubbery smell. I'm so kooky.
2. A little of both. I have gotten a lot better about getting rid of things that I know we'll never use again. In fact, I have gathered a trailer load of goods for a yard sale today and Saturday. It will be great to have some extra cash...for a short time, anyway.
3. To stay out of the heat...I vote for naps!! I think I'll take the kids bowling this summer. I'm sure we'll hit Chuck E Cheese at some point. Ooo, and this bounce place has open play a few times a week.
4. I like the number 8. I'm not exactly sure why I like this number, but maybe it's because I like how I write it. I don't write the normal figure 8...I draw two circles to make my 8s. I've noticed over the years that most of my exaggerations include an 8. 'It's 8000 degrees outside today'...
5. I usually choose something in the red family. From a red that is almost pink to the deepest burgundy...
6. I haven't worn earrings since Sunday. Abnormal? For me, yes. I changed earrings last weekend for my outfit and when I took them out, I didn't put my normal hoops back in. So it's been several days without earrings...weird.
7. The yard sale will bring in some dough. (which will probably be spent on school uniforms...God provides in all kinds of ways!!)
8. No dissection for me! That's what happens when you go to a small, not-so -famous-for-academics, public, city school in the ghetto.
Leave me a comment if you play along!!!
Have a great weekend!!