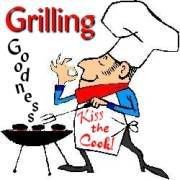 Thank you for taking time out of the hustle and bustle of the season to come play my little game. I hope you are having a great time shopping and celebrating this season!

1. How many Christmas parties have you attended or will you attend?

2. What is your favorite dish to take to a party?

3. When you're at home and your feet are chilled, do you wear socks or houseshoes?

4. What are your plans for this weekend?

5. What is the most expensive Christmas gift you are buying for your children this year?

6. Do you have a family portrait made each year?

7. Do you drive your kids around looking for decorated homes?
8. What is your least favorite thing about cold weather?


~~~~~~~~~~~~~~~~~~~~~~~~~~~~~~~~~~~~
My Answers
1. I've already attended three parties. Three down. Two to go. Two non-family ones anyway. I should count Christmas Eve with the family as a party as well...can't wait!!
2. This one! BIG favorite. Big as in on my hips, big.
3. Right now, socks. After Christmas, houseshoes. I've had houseshoes in the past. Big foo-foo ones that make your feet sweat. But I've seen some called Dearforms that I'm interested it. So hopefully I'll receive a pair under the tree. (knock, knock...hubs...listening?? I'm spoon-feeding you this one!)
4. Friday night = Christmas Party. Saturday = I'm picking up this bloggy friend, to go see this bloggy friend at this bloggy friend's house. Boy what a day it will be!! Sunday = I will attend church to worship the Lord, hopefully take a nap, and return to church to see my sweet daughter sing in her first preschool choir performance. Pass the kleenex!
5. Ella is getting this Little Mommy Gotta Go doll...she's been talking about this doll for months! Evan is getting this Mickey Mouse Clubhouse Raceway...it's the only thing I've heard him mention when asked what he wants for Christmas.
6. Not quite. We haven't had one made since Christmas of 2006. Sad. It'll be done in 2009 for sure!
7. Yes...we haven't gone yet, but we will!! We love it! And since I paid only $1.38 for gas yesterday, our drive won't break the bank! Yippie-do!
8. When I thought of this question, to be honest, my answer at the moment would've been 'cold toilet seats'...but my real answer is my cold leather car seats. I guess I also dislike that we have all the cold but no snow to show for it. Unless it's March and you have an outdoor birthday party planned, but I digress.
Folks, I hope you have a wonderful, safe weekend. Life is short; Be sure to do something you love!!
Happy Friday!!